Time goes by but the American giant of the e-cigarette Juul does not seem to manage to get out of this incessant pressure of the authorities. The manufacturer is indeed suspected by the US Federal Trade Commission (FTC) to have used deceptive marketing methods to target young people. The startup Juul, valued 50 billion, is already under the yoke of two other investigations in the United States.
---
JUUL TENT TO COME OUT BY SOLUTIONS!
---
The manufacturer of electronic cigarettes is again in the viewfinder of the Federal Trade Commission (FTC) American, unveiled Thursday August 26 the Wall Street Journal. The survey aims to analyze the marketing processes of the American startup to determine if it uses deceptive methods, targeting specifically young people and using influencers. The Commission is considering potential sanctions. For the same reasons, Juul has also been under the yoke of an investigation by the US Food and Drug Administration (FDA) since last October.
« Our program for influencers, which was never formal, took place over a short period of testing » completed last year, justified a spokesman to the Wall Street Journal. The young plant would have spent less than 10.000 dollars to pay a dozen adults over the age of thirty to promote its cigarettes on the Internet.
Since its inception, the startup is regularly accused of encouraging young people to vapot. With AFP, Juul explains not having « never promoted his products to young people And claims to have completely changed its marketing methods after a campaign conducted in 2015 with adults aged 25 to 34 years has « could be perceived as attractive for minors« . The Californian company now says it wants to seduce smokers over the age of 35 to convert them to vaping.
To end the charges, Juul recently rolled out a battery of measures to combat access to his products for under-age youth. The youngster unveiled Thursday a program to reduce illegal sales to minors. She says she has made more than $ 100 million available to encourage resellers to install a new electronic age verification system. The cash register software is modified to block the sale of Juul electronic cigarettes until an official identification document has been scanned. It also limits each purchase to the sale of a cigarette and four refills.
According to Wall Street Journal, 40.000 outlets would have already adopted the system. Juul has announced that it will stop selling at all retailers that have not adopted its age verification system as of May 2021.
---
JUUL IN FTC RADAR FOR ANTITRUST SURVEY
---
Beforehand, Juul had already removed from all outlets its liquids with sweet and fruity flavors, generally popular with young people, making them only accessible on the Internet. More symbolic, the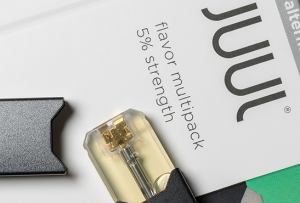 startup has closed its accounts on social networks, including Facebook and Instagram. She also wrote a "code of marketing ethics", available on his websitewhere she claims that her products are not « not for minors« .
This is not the first time Juul has been on the FTC radar. The Commission launched an antitrust investigation last April concerning the acquisition of Altria shares in Juul. The American tobacco company, owner of Marlboro, signed an agreement in December last year to pay 12,8 billion dollars (11,6 billion euros) in cash in order to acquire 35% of the capital of the startup. The purpose of this investigation is to determine whether Altria may appoint representatives to the board of directors of Juul and convert its 35% non-voting shares into voting shares.
source : Latribune.fr/