Vap'Breves offers you your e-cigarette flash news for Thursday 12 Avril 2018. (Update the news at 06h30.)

---
FRANCE: CHARLY PAIRAUD SAYS MORE ABOUT THE "VAPE IN PROGRESS"
---
A few days ago, the Fivape (Interprofessional Federation of the vape) announced the organization of an Open Forum "Vape In Progress" which will be held the 28 May 2018 in Bordeaux around the economic thematic on the trades (direct and indirect ) of the electronic cigarette. As a partner of the event, the Vapoteurs.net editorial team wanted to know more! (See the interview)

---
FRANCE: VAPOTAGE TO DIVERSIFY THE PRODUCTS OF BURALISTS
---
Philippe Coy, the president of the tobacconists, was in Rennes on Tuesday. He insists on the necessary diversification of tobacconist activities, including vaping. (See the article)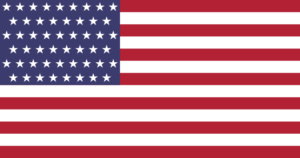 ---
USA: NO 15% TAX FOR KENTUCKY VAPOTAGE!
---
The Kentucky legislature has not included a tax on 15 percent on e-cigarettes during its tax revision, despite the claim made last week. (See the article)
---
AUSTRALIA: PROHIBITION OF VAPOTAGE IN PUBLIC PLACES!
---
The Australian state of New South Wales has just banned the use of electronic cigarettes in public places. Offenders may now be fined up to 550 dollars. (See the article)

---
FRANCE: IS THE COUNTRY GOING OUT OF TOBACCO?
---
Cigarette sales dropped spectacularly, by 20%, last March, after the one-euro rise in the price of the package, which will reach 10 euros in 2020. (See the article)